Exhibitions
To be added to our email list for private views and arts courses information, contact: communityarts@maidenerleghschool.co.uk
More images are on our gallery blog at The Peacock Gallery blog. See The Peacock Gallery for normal opening hours.
The gallery is located near the school's main gate. You are welcome to drive onto site on Saturdays but on weekdays, for the safety of our students, we ask that able visitors park nearby and walk onto site.
21 September – 10 October
The Reading Project
Julie Simmonds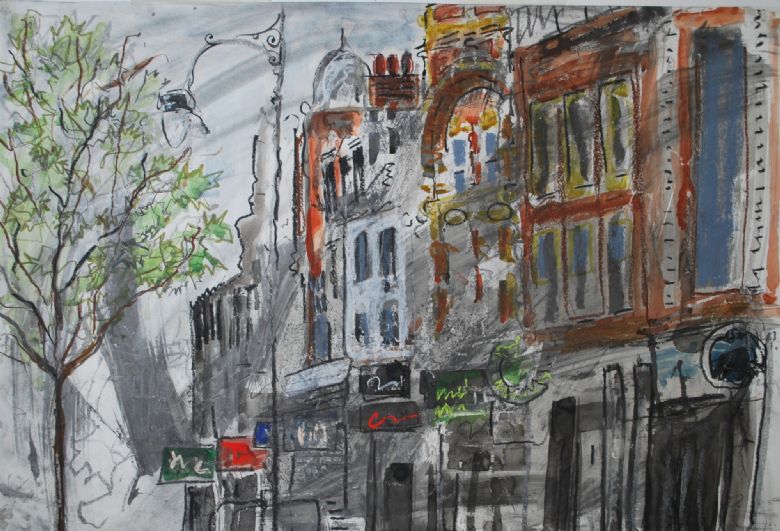 An exhibition of Prints, drawings and ceramics observing life and buildings around the town of Reading.
Private view – Saturday 21 September 13.00 – 15.00
Opening for viewing - Weekdays 15:00-16:30, Saturdays after opening 10.00 – 15.00
9 – 28 November
Of Heart and Determination
Kate Spencer-Millan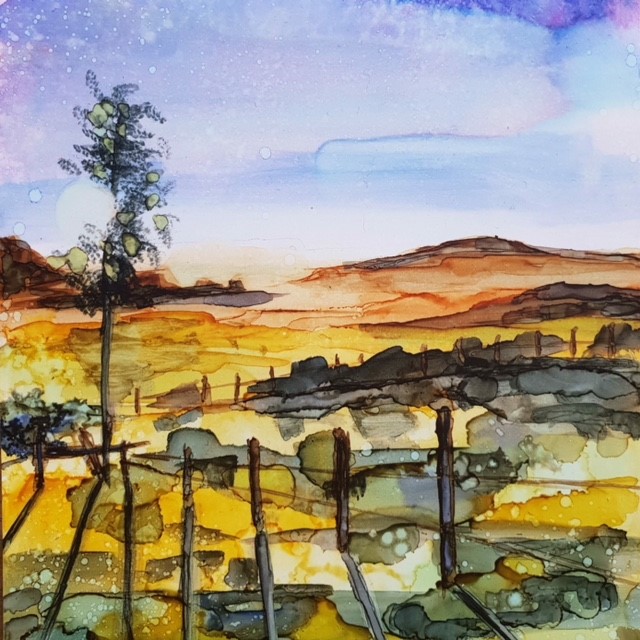 An exhibition that shares Kate's Journey along the Camino de Santiago. A selection of paintings using the medium of alcohol inks to create vibrant landscapes.
Private view – Saturday 9 November 13.00 – 15.00
Opening for viewing - Weekdays 15:00-16:30, Saturdays after opening 10.00 – 15.00