Congratulations to the U16 girls netball team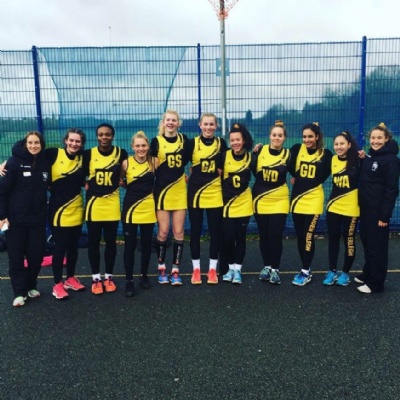 They have done it!! On March 16th, our U16 girls netball team will be heading to the National netball finals!!
The girls had a fantastic day at the South of England round after being crowned Champions of Berkshire earlier this year. They won every group game to top the group and make it to the semi-finals.
Hurst College 9-8
St. Helens and Katherines Independent School 8-5
Dr Challoners Grammar School 11-8
St Swithuns Independent School 13-11
Stowe Independent School 21-11
Christ the King School 23-1
They then faced their local rivals The Abbey School for a place in St Albans. An achievement that no Maiden Erlegh side has ever achieved in our 57 year history! The girls were nervous as Abbey Independent School are an incredibly strong outfit, but this group of young ladies were flawless. As close to the perfect game as you can get and they had a place in the final after a 21-9 victory!!
The celebrations began, but there was still another game to be played! They then had to go again against Brighton College. The excitement of already qualifying may have had some effect, but the girls were eventually edged out by just a single goal 14-13.
That makes this group of ladies Runners Up in the whole of the South of England! What a phenomenal achievement against a field of predominantly private and independent schools.
Huge well done girls. Well done to Miss Grindey & Miss Young also. Huge thank you to all the parents and family members for your invaluable support. We cannot wait for the finals!
Player of Tournament: Becky - phenomenal all day, even playing through cramp in our last two games!
Most Improved: Freya - going from strength to strength, her best performances in a Maiden Erlegh dress.
The whole team were incredible! Go Maiden Erlegh!