Careers Work Experience and Work Related Learning News
Careers and Enterprise Company Award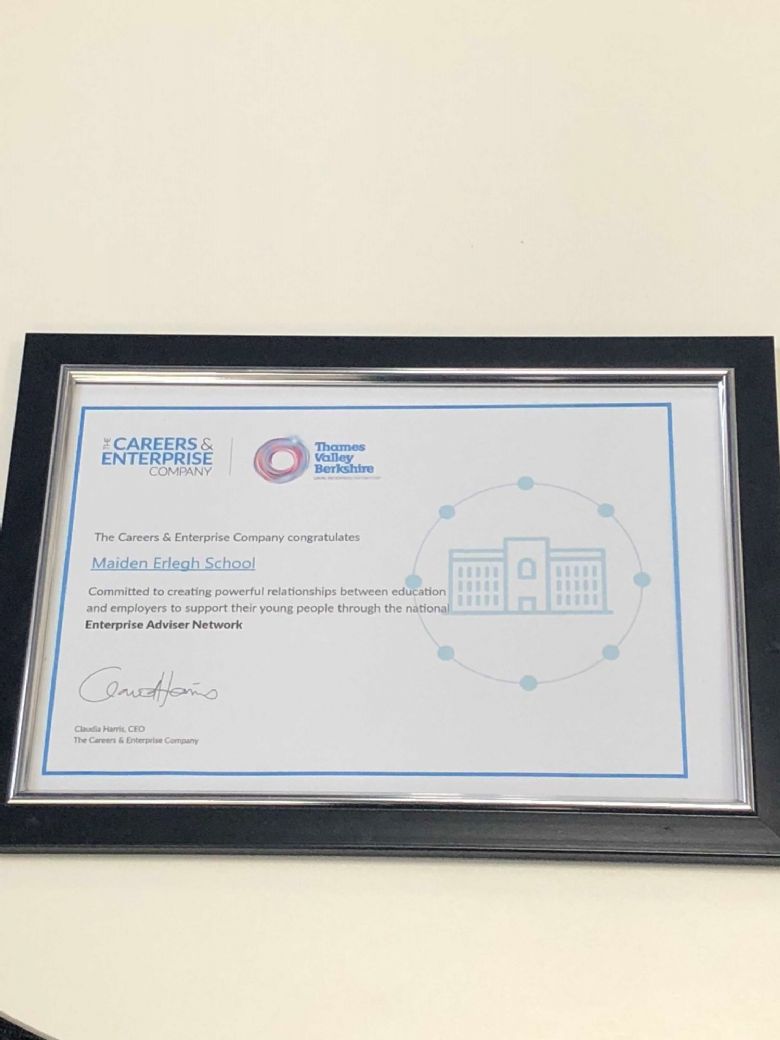 We are proud to announce that on Thursday 31 January, Maiden Erlegh School in Earley was presented with an award from The Careers and Enterprise Company. Katherine Horler OBE (Chief Executive of Adviza and one of the Local Enterprise Partnership Executive Board of Directors) congratulated the school on their commitment to creating powerful relationships between education and employers to support young people through the national Enterprise Adviser Network. We are one of only three schools in the country to receive this award and we are very proud of this achievement.
Maiden Erlegh School Careers Programme – Case Study
We are pleased to share with you that the Thames Valley Berkshire Advisor Network has recently written a case study about the Maiden Erlegh School Careers Programme. We were chosen as an exemplar of best practice and the information will be published nationally. We are proud that our hard work has been recognised and that our Careers Programme is having a significant positive impact upon the future destination choices of our students. Click here to view the case study.