Young Carers
Maiden Erlegh has achieved the Young Carers in Schools Gold Award. The Young Carers in Schools programme helps primary and secondary schools improve outcomes for young carers and celebrates good practice through the Young Carers in Schools Award. To achieve this award, Maiden Erlegh has demonstrated that it is actively working with young carers and their families to reduce the caring roles of the young people in our care. Young carers at Maiden Erlegh are included in our school improvement plans, and are considered at every level of the school.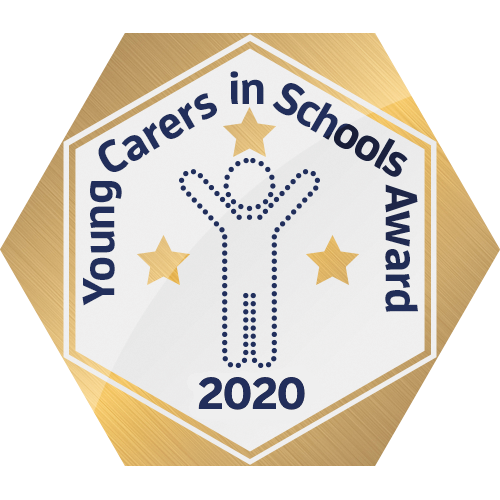 How do you know if you are a young carer?
A young carer is someone under 18 who looks after someone at home who is ill, disabled, has a mental health condition or addiction problem (drugs or alcohol).
Who to speak to if you think you are a young carer or need some support
Miss Kelly - either in the Upper Humanities Office or in H7. You can also contact Miss Kelly for support at youngcarers@maidenerleghtrust.org
Support for you at school
Maiden Erlegh School is committed to helping Young Carers achieve their very best, to do this a variety of opportunities are offered throughout the year. If you are a Young Carer and would like to be involved please let Miss Kelly know.
| | |
| --- | --- |
| Cooking classes and First Aid courses | Being a Young Carer sometimes means that you may be called on to help prepare meals or look after a relative. These classes and sessions are designed to help you feel confident when taking on this role. |
| JAC Drop-ins | These are run every half-term and provide a safe space for you to talk about any worries or stresses as well as, meet with the rest of Maiden Erleghs Young Carer group to relax. |
| Homework Club | Every day after school for an hour in G5, computers are available as well as 6th form students to help support your work. |
| Inclusion | Inclusion is available at lunchtime to provide you a safe space to relax and talk. |
| Email | Please email youngcarers@maidenerleghtrust.org with any ideas, feedback or support that you might need. |
Support for Young Carers outside of Maiden Erlegh
Berkshire Young Carers provide a variety of support including a Young Carers Club and additional drop-ins. Have a look at their website for more information http://www.berkshirecarershub.org.